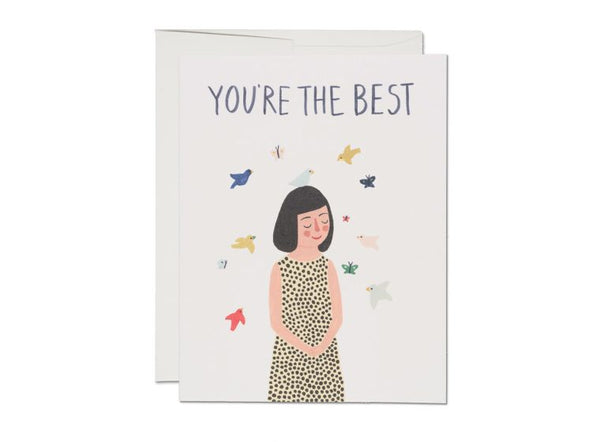 A Gift Box - For Her
This gift box includes  

Bakery Treats - a thoughtful selection of freshly baked pastries. Sourced from Brown Bear Bakery or another local bakery depending on their hours of operation and availability.
Brooklyn Candle Studio Candle - Made in Brooklyn, New York with 100% soy derived from American-grown soy beans for an eco-friendly, clean burn. Uses a lead-free cotton wick primed with vegetable based wax and premium grade fragrance oil and/or essential oils. No additives, dyes, or preservatives. Hand poured into elegant straight sided clear glass jars with modern minimalist labels - choose from three scents
Gia and the Blooms signature live Cactus in a matte white Cercle Pot OR a Hand tied Floral arrangement OR an Airplant
A Red Cap greeting card with a hand written message. "Red Cap Cards is a celebration of art and correspondence. Based in Los Angeles California, husband-and-wife team Hal Mertz and Carrie Gifford have collaborated with some of the world's greatest artists and illustrators creating one of today's most well-respected, carefully curated art and design stationery brands.
Each illustrator is hand-selected for their stunning work, individual point-of-view and notable achievements in children's book illustration, animation, design, and modern art. Red Cap Cards is a platform for artists to reach a broad audience, bringing together the artist's work and the importance of a handwritten letter. Every artist is a visual storyteller, contributing a unique perspective and connecting people through their art."
---